Towards a greener world with Groupe Coquelle
Towards a greener world with Groupe Coquelle
We propose transport solutions that are both more flexible and more ecological
Coquelle fleet 100% Euro 6 compliant
Commitment to "Objective CO2" charter
Promotion of eco-friendly driving techniques
Preference for carbon neutral alternative fuels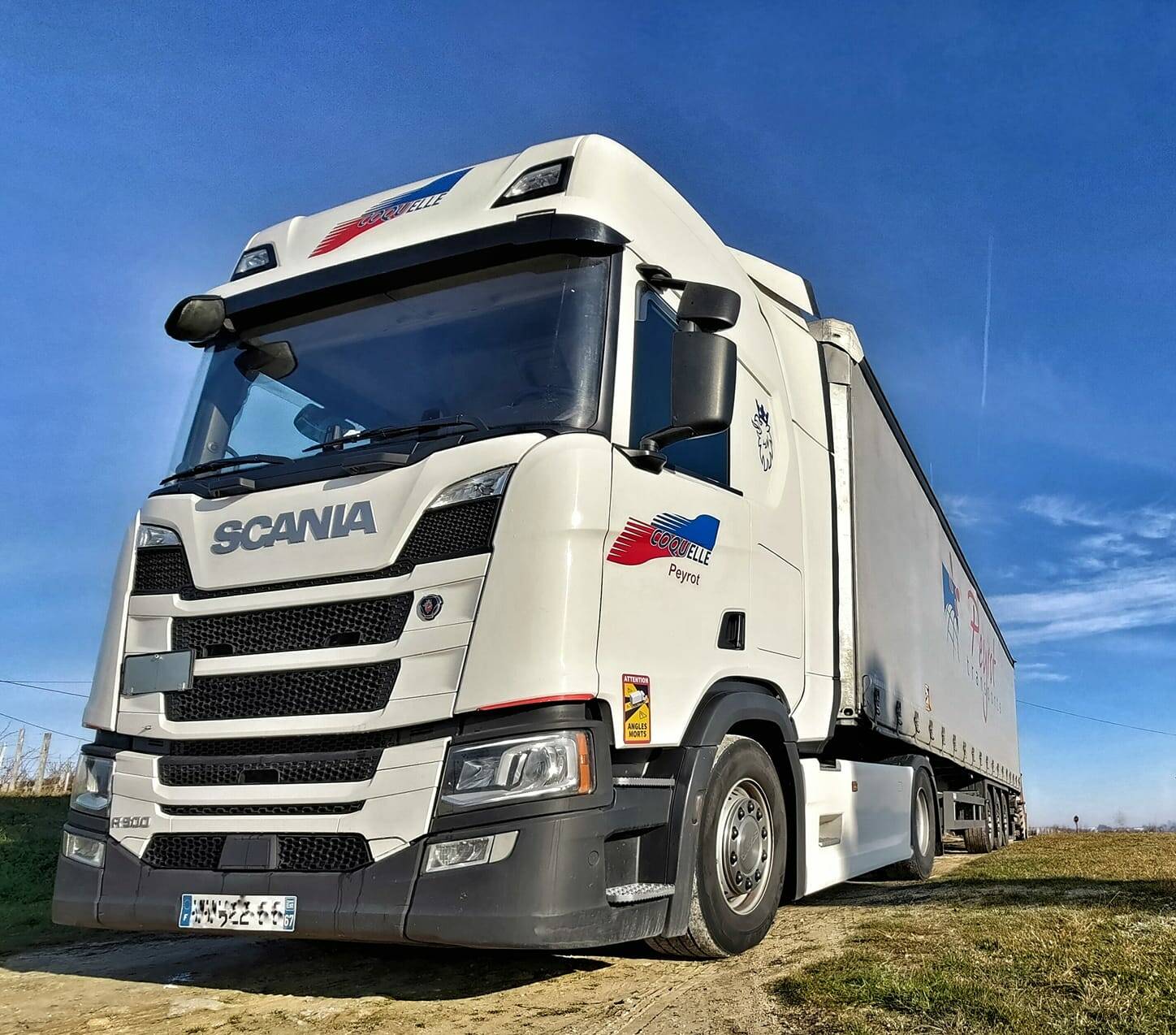 Coquelle is switching to biofuel
Concerned about mitigating our environmental impact, Groupe Coquelle is continuing its energy transition by adopting the use of B100, a plant-based fuel made from colza grown exclusively in France. In May 2021, Groupe Coquelle took delivery of its first goods vehicle using this 100% biodegradable renewable energy. This initial acquisition is just the first stage of a large-scale renewal project as the group will gradually introduce over a hundred trucks of this kind between now and the end of 2022. Use of this biofuel enables Coquelle to achieve a 60% reduction in the carbon emissions of its trucks and also reduce fine particle emissions by up to 80%.
100 Coquelle trucks equipped with a B100 driven engine
9 supply tanks spread across our sites in France
-60% CO2 emissions compared to fossil fuel
100% biodegradable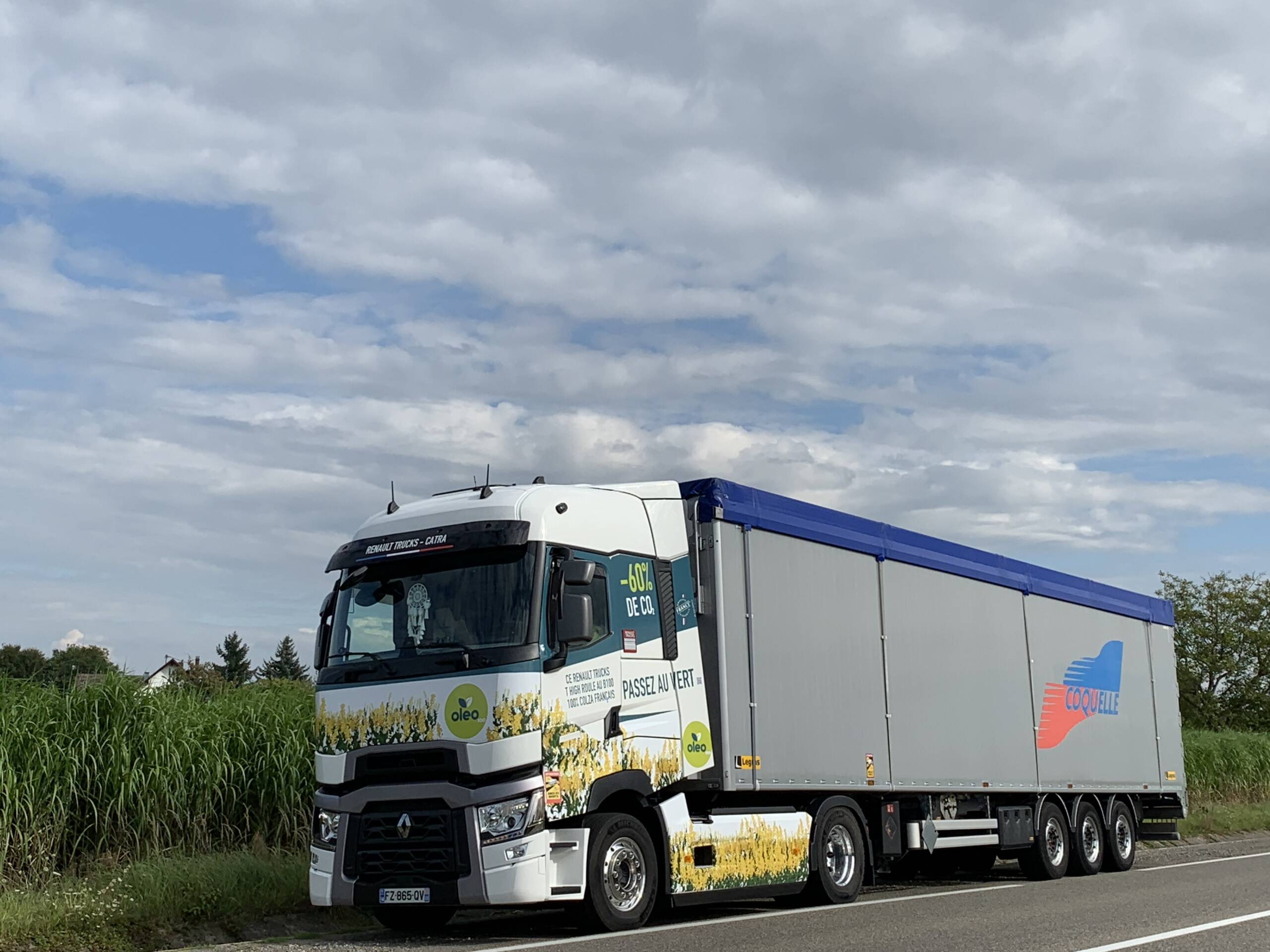 A reinforced road/rail strategy
In pursuit of our goal to always provide our customers with greener, safer transport solutions, Groupe Coquelle continuously explores new avenues and has for several years now been using bimodal road/rail transport for its European freight forwarding operations, in particular via the "rolling highway" to Italy via Basel in Switzerland.
In 2021, Groupe Coquelle stepped up the pace of its energy transition by means of a large-scale investment in the purchase of bimodal swap bodies, positioned on the Dourges-Perpignan north-south axis.
At the same time, Groupe Coquelle has completely overhauled its distribution strategy to now include a larger number of bimodal solutions. The Group has thereby positioned itself on the strategic North-South route via the rail terminals of Dourges and Perpignan to handle our major freight flows in both directions.
This new distribution solution will provide our customers with a reliable and eco-friendly alternative with guaranteed delivery lead times between 48 and 72 hours.
We are also currently planning to establish 2 new lines from Dourges, serving Avignon and Bordeaux, with a yet to be announced in-service date for 2022.