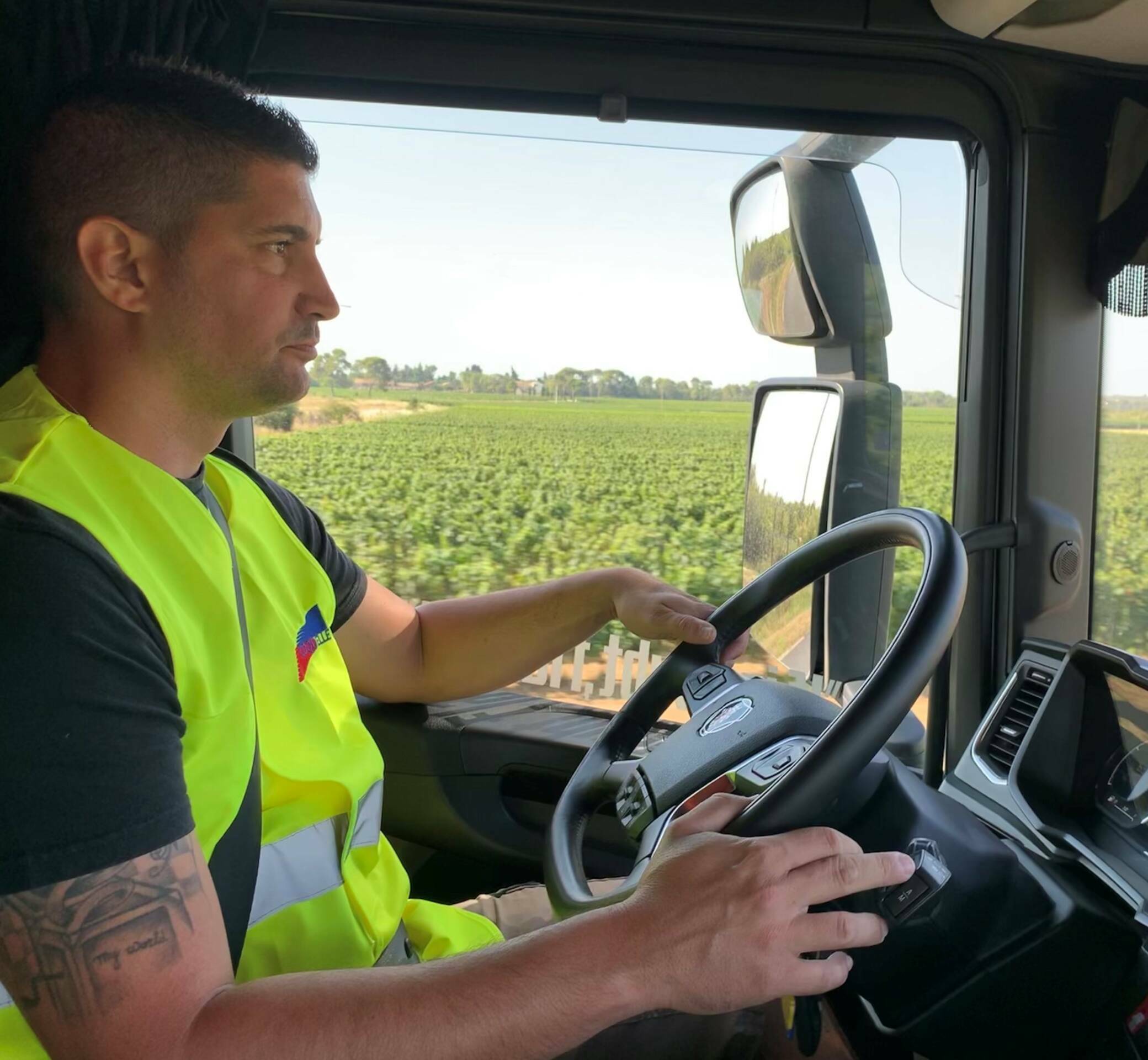 A Coquelle truck driver conveys goods to customers' sites in full compliance with legislation and enforceable rules. Truck drivers take responsibility for the equipment that is entrusted to them, check the conformity of the goods that they transport and fill out all required transport documents. As the front-line representatives of Groupe Coquelle, truck drivers must maintain good commercial relations on the customer's site during deliveries. Each day they check the good working order of their vehicle unit and organize any repairs that may be required.
One job, different way to do it
Long-haul Driver
Assigned to week-long missions, a long-haul driver conveys goods in full or partial loads to customer sites at national and international locations. At Coquelle, drivers may be given their very own vehicle to perform their tasks.
Short-haul Driver
A regional short-haul driver loads and delivers goods packed and stacked on pallets and/or in loose bulk form. They convey goods to customers' sites where they unload their vehicle in accordance with tonnage instructions. In most cases their day begins by picking up their vehicle from the company depot.
Discover our professions
The road transport professions are numerous and fascinating. Consult our files to find your route!